the ultimate visual screen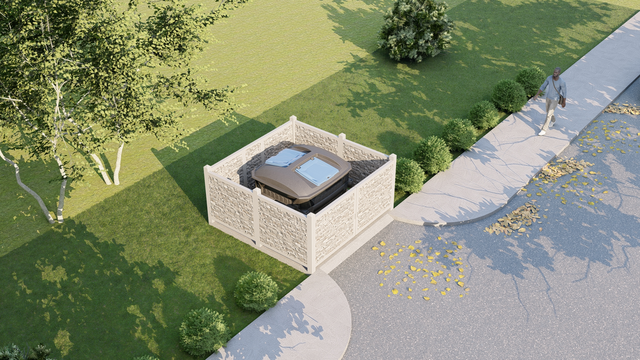 Trash Enclosures. Reimagined.
Binova has created the ultimate visual screen for enclosing the EnviroBIN where planning/zoning ordinances make this necessary. Manufacturing with a patented design of roto-molded panels, allowing realistic stone appearance and superior performance.
What makes our EnviroSCREEN® enclosure so unique?
Graffiti is easily removed using a high-powered pressure washer EcoStone will never need painting or staining and will not warp, fade, or crack.
THE ULIMATE DUMPSTER ENCLOSURE