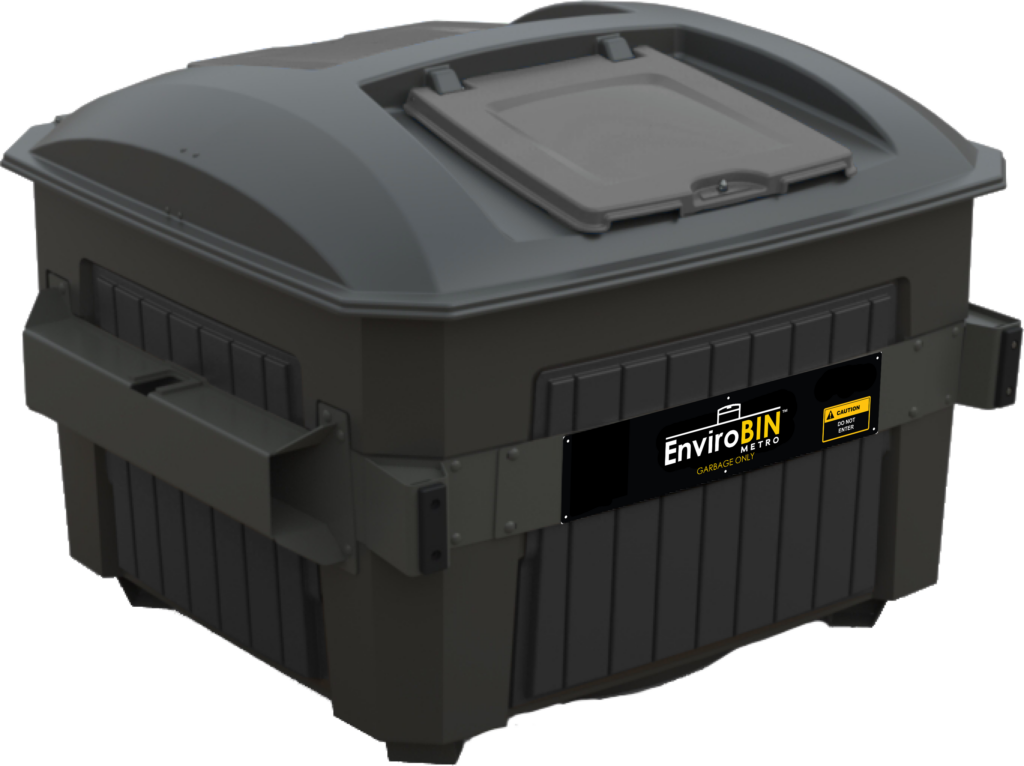 Street Smart Solid Waste Bin.
Clean Central Collection. Progressive cities are ditching unsafe and unsanitary urban hand-bin collection, embracing centralized waste consolidation using EnviroBin Metro units.
Tight Space? Any Place. EnviroBin Metro fits anywhere, doesn't leak or smell, and dumps with any standard truck.  Alleyways and covered spaces work well with our mobile units.
the perfect waste solution
EnviroBIN Metro Container Options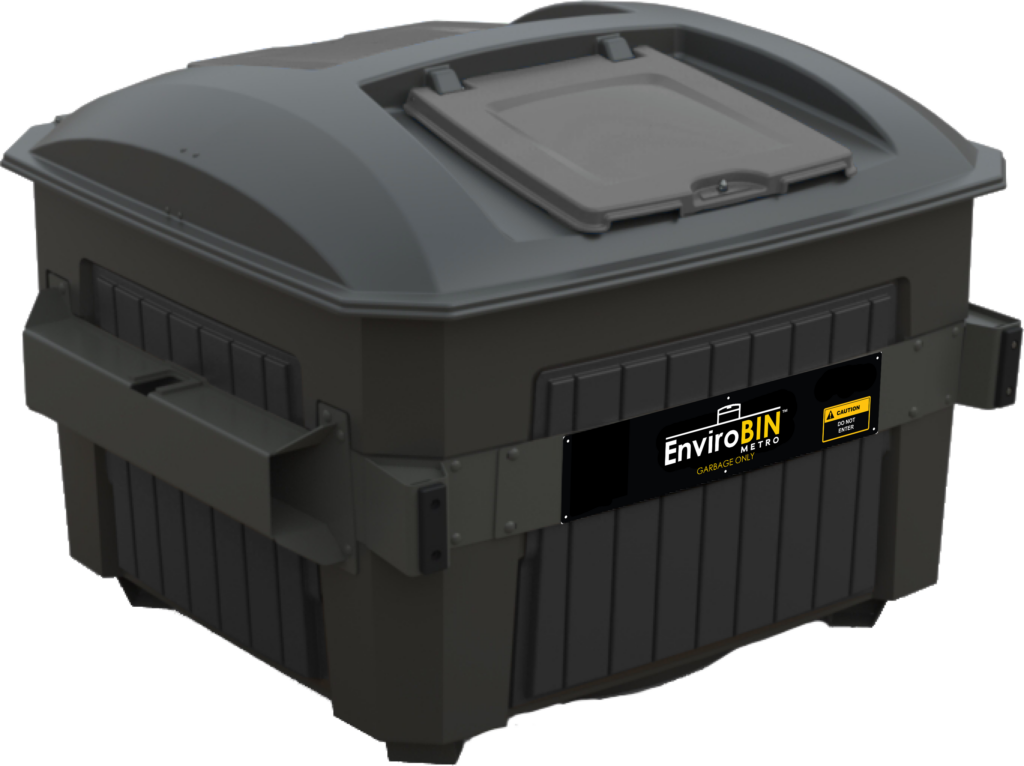 The Original Street Smart Container.  Fits in with the best company, holds anything, and provides a sanitary solution for urban waste.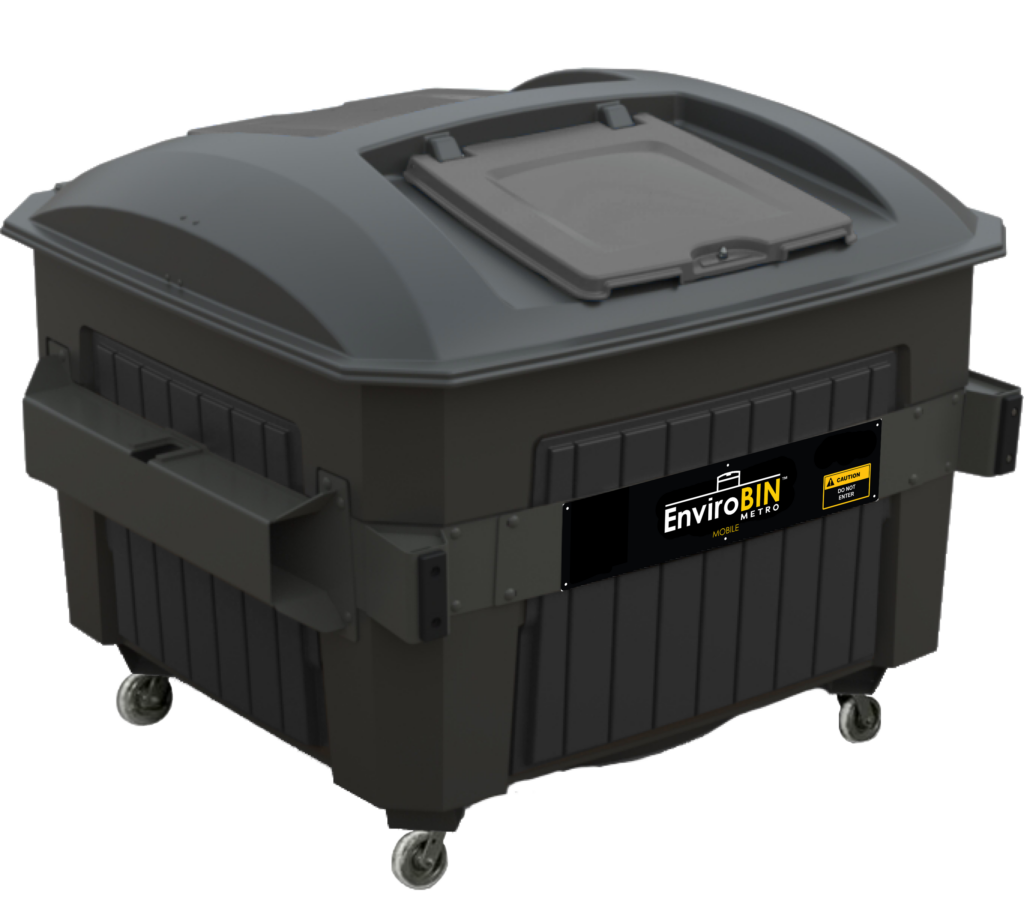 The Best Way To Move Waste…Anywhere.  Parking garages, alleyways, and tight spots…this waste container is going places.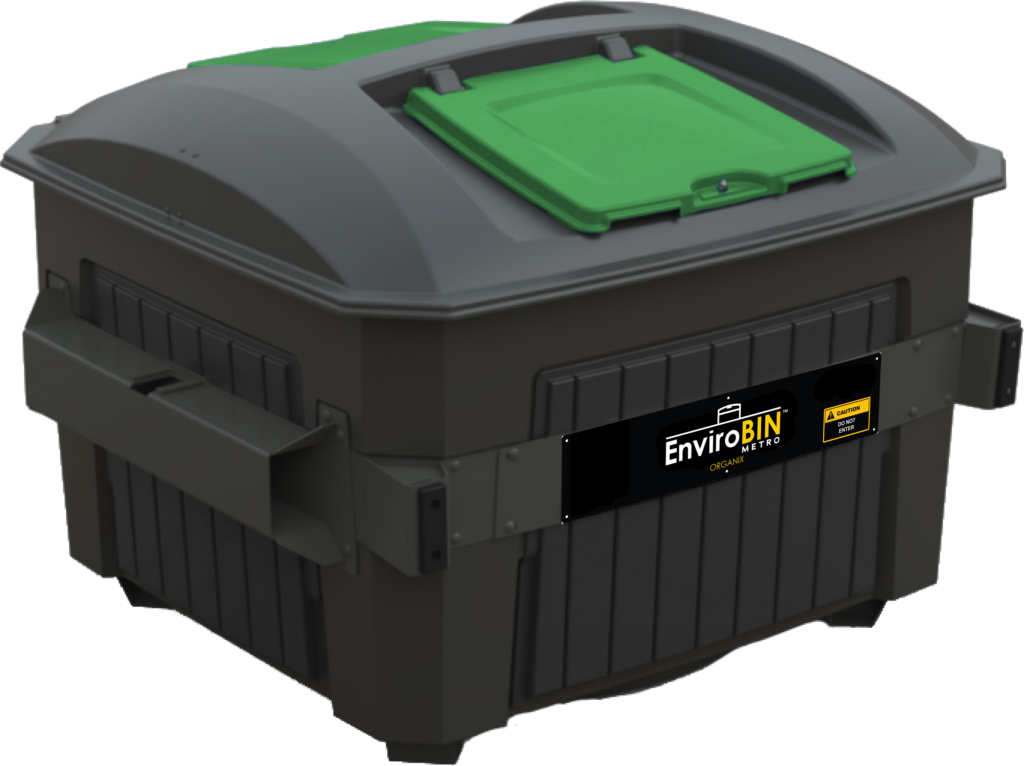 Waste To Go…The Ultimate Food Waste Container.  Perfect for restaurants, processors, and anywhere food waste needs contained.
TouchLess Waste Container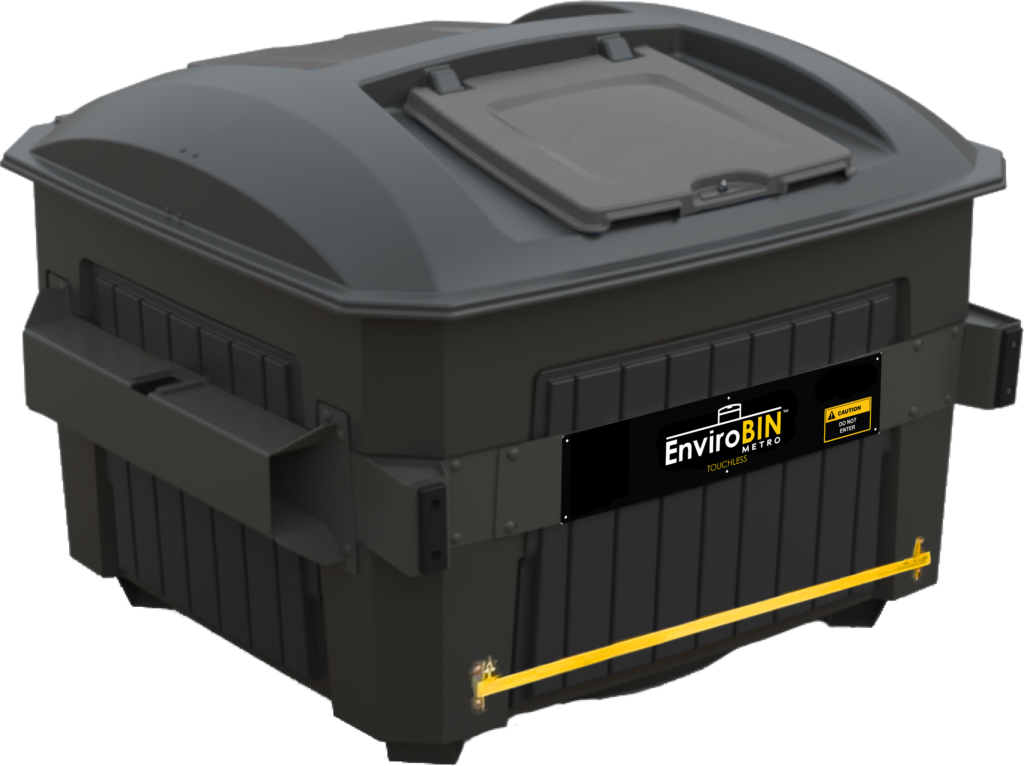 Safe, Smart, And Sanitary.  The only "hands-free" waste container built for urban waste disposal.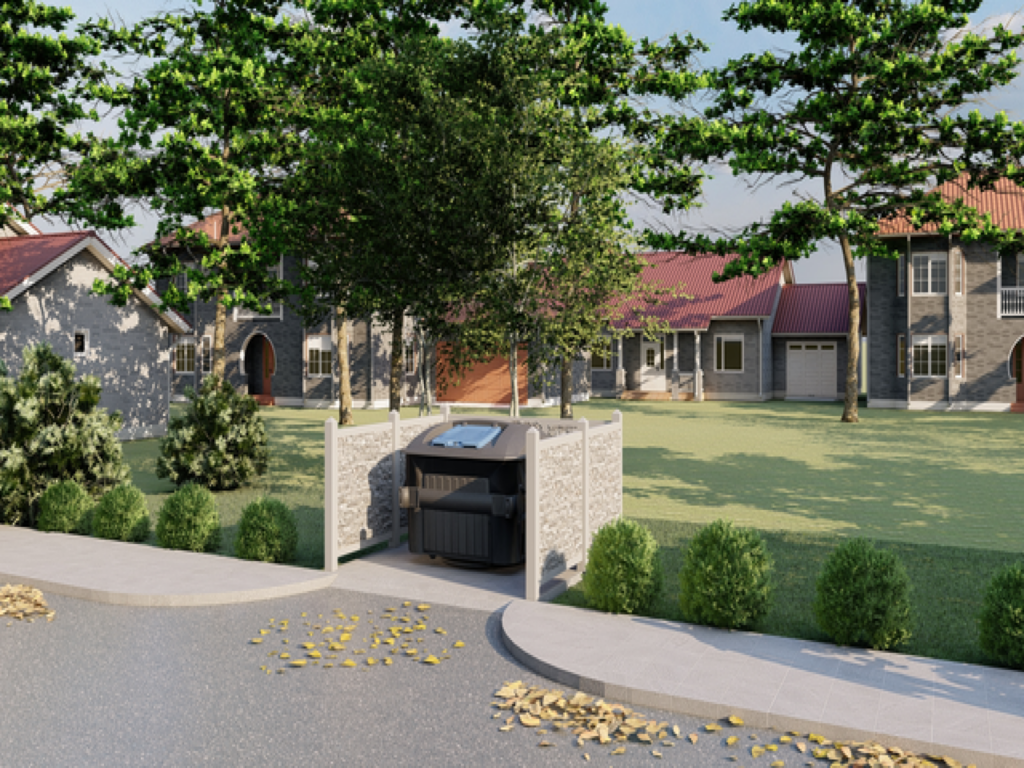 The Ultimate Visual Screen
Binova has created a visual screen for enclosing the EnviroBIN. The EnviroSCREEN is a patented design of roto molded panels, allowing for a realistic stone appearance and superior performance.