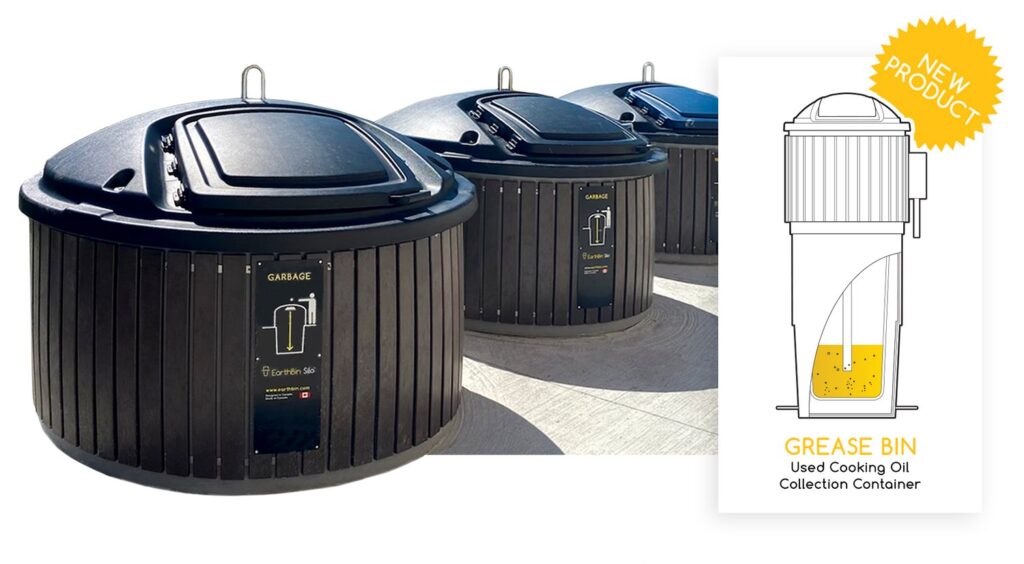 EnvioBIN SILO is a unique system for handling waste in tight areas. The low loading height and deep interior up to 5-1/2 feet in the ground makes this container ideal for downtown areas where a front-load dumpster truck cannot operate. 
The EnviroBIN SILO is a unique garbage container that can be placed in tight spaces or along sides of parking areas, alley ways, or narrow streets and still be emptied commercially. 
Yes, the SILO comes in two sizes: 
6.5 cu.yd (5000 litres)
1.75 cu.yd (1300 litres)
The SILO bin requires a crane truck to empty it. Contact Binova Group to see if this type equipment is available at your location. 
A full 6.5 cu. yard capacity, higher than any other in-ground silo type container makes this the bin of choice for municipalities seeking to maximize their operations with minimal pickups.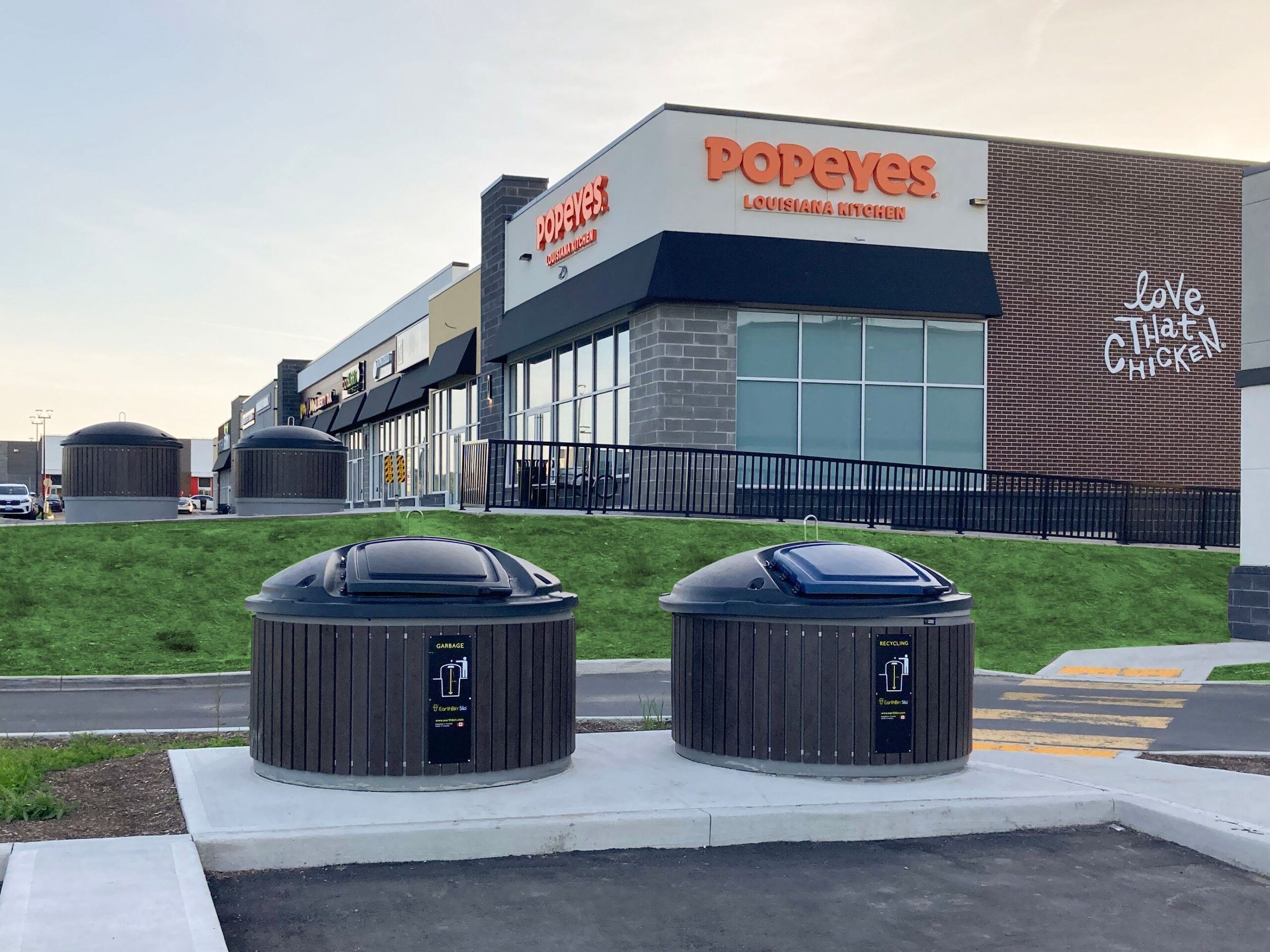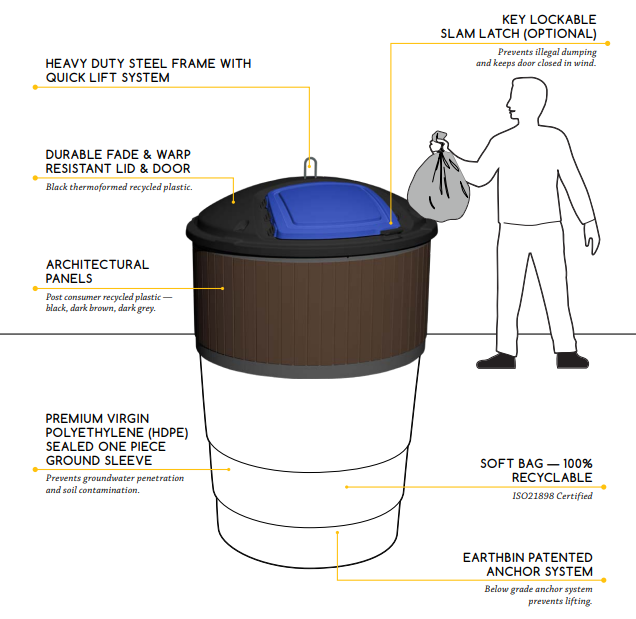 This 1.75 cu. yard in-ground SILO is the perfect container for inner city sidewalk areas and more restricted spaces. This can also be used for alternate trash such as recyclables or organics. 
This SILO is an in-ground grease container for used cooking oil that includes a heating unit.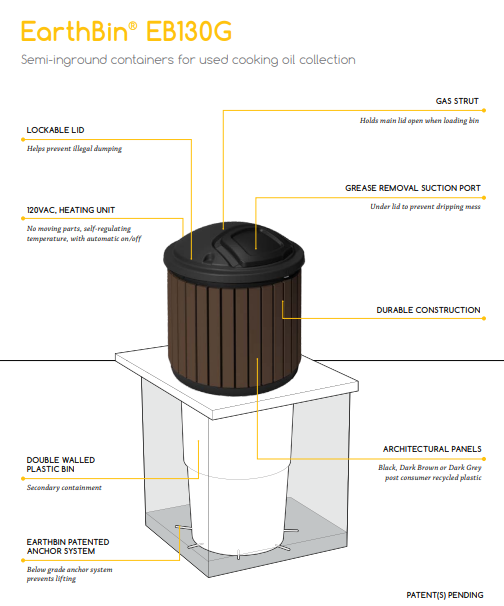 why you should take WASTE UNDERGROUND
we believe in innovation.
we believe in connection.